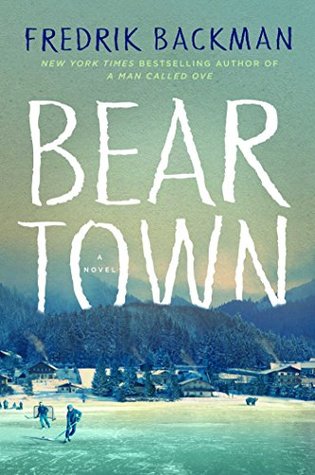 People say Beartown is finished. A tiny community nestled deep in the forest, it is slowly losing ground to the ever encroaching trees. But down by the lake stands an old ice rink, built generations ago by the working men who founded this town. And in that ice rink is the reason people in Beartown believe tomorrow will be better than today. Their junior ice hockey team is about to compete in the national semi-finals, and they actually have a shot at winning. All the hopes and dreams of this place now rest on the shoulders of a handful of teenage boys.

Being responsible for the hopes of an entire town is a heavy burden, and the semi-final match is the catalyst for a violent act that will leave a young girl traumatized and a town in turmoil. Accusations are made and, like ripples on a pond, they travel through all of Beartown, leaving no resident unaffected.

Beartown explores the hopes that bring a small community together, the secrets that tear it apart, and the courage it takes for an individual to go against the grain. In this story of a small forest town, Fredrik Backman has found the entire world.
Based on Fredrik Backman's other novels, this one came as a surprise. A went into it expecting the tone to be different than his other works, but I was still caught of guard, in mostly a good way. The story was beautifully told and it kept me engaged even though it took almost halfway through before anything truly happened. This book made me feel sadness and anger in ways that most novels don't. I felt a part of the Beartown and wanted to help the characters see the destruction they were creating. My only criticism would be the overuse of foul language. I take heat for saying this, but I find it detracts from the story rather than adds to it. I realize this is my personal opinion, but I find myself disengaging when the language used becomes too much. Sometimes a book makes me scared of being a parent, and this one did exactly that. However, I must say that it opened my eyes to parent/child relationships and how you have to stay engaged with your children. I'm looking forward to reading Mr. Backman's future works!
* I received this book from the author/publisher in exchange for an honest review *