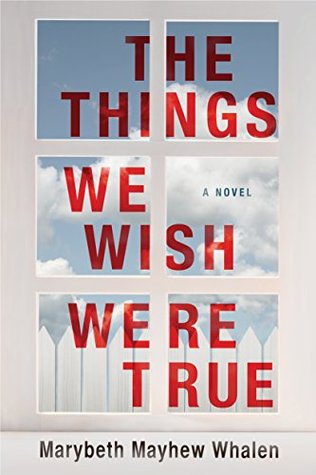 In an idyllic small-town neighborhood, a near tragedy triggers a series of dark revelations.
From the outside, Sycamore Glen, North Carolina, might look like the perfect all-American neighborhood. But behind the white picket fences lies a web of secrets that reach from house to house.
Up and down the streets, neighbors quietly bear the weight of their own pasts—until an accident at the community pool upsets the delicate equilibrium. And when tragic circumstances compel a woman to return to Sycamore Glen after years of self-imposed banishment, the tangle of the neighbors' intertwined lives begins to unravel.
During the course of a sweltering summer, long-buried secrets are revealed, and the neighbors learn that it's impossible to really know those closest to us. But is it impossible to love and forgive them?
Last year I read Marybeth Whalen's Sunset Beach series and really enjoyed it. So I went into this novel expecting something similar. While I enjoyed the book, I couldn't help wishing it would have followed a structure closer to the other titles I had read. What I loved about the Sunset Beach series was the way they all revolved around a common town, but could stand independently as well. I think I would have enjoyed this book more had she only focused on a couple characters, developed them completely and then returned to Sycamore Glen with different characters in a second book. I wanted to feel more invested in each person and their story line, but it just changed to quickly and dealt with too much. I would have loved to dive deeper with each person and studied them more. For instance, the character Zell refers to her two sons throughout the book, but then all of a sudden it's implied that she has a daughter. Her name is mentioned twice and then we never hear about her again. I found that odd considering that Zell took a girl into her home and the fact that she had a daughter was never talked about. I will continue to seek out titles by this author in the future. Unfortunately this just wouldn't be one I would recommend.
* I received this book from the author/publisher in exchange for an honest review *